Ship-Hop Cruises?  Yeah, That's a Thing!
Ever wonder what would happen if you took your favorite 90's hip-hop artists and put them all in the same concert venue?  You already know the answer to that.  It's called the I Love The 90's Tour!
Now, what if you took that same concert tour and moved it out onto the ocean?  Surely nobody's thought of doing that, right?
Wrong!
It's called Ship-Hop, and it's basically "hip-hop meets ocean cruise".   As if spending a night with the likes of Vanilla Ice, Tone Loc, and C+C Music Factory wasn't dope enough, now imagine doing it on a cruise liner, sailing Miami to Key West and Cozumel.  Too legit!
And forget about one night.  That's not even a real cruise.  Try four nights!  Yup, four nights of your most illest 90's hip-hop memories partying with Rob Base, Naughty By Nature, and Salt N Pepa.  Ahh, push it! PPush it REAL good!
If all of this sounds too good to be true, guess what?  You're right.  Well, sort of.  The Ship-Hop I Love The 90's Tour is a real thing.  Unfortunately, the dates for 2018 were January 11-15.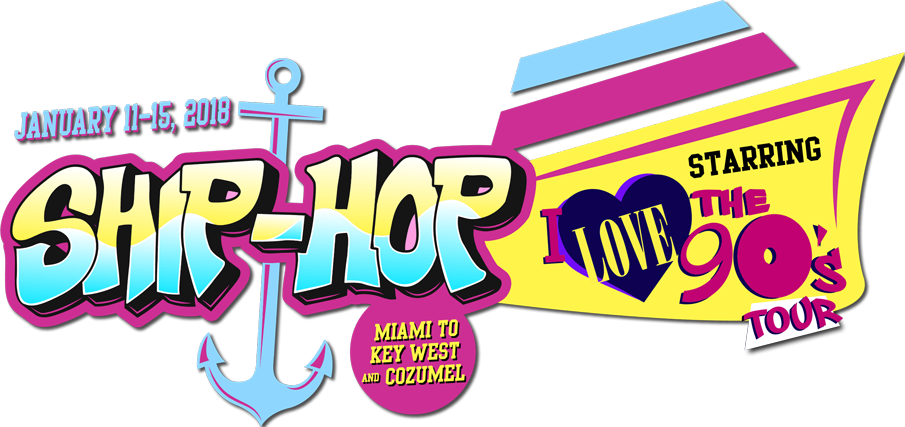 Yea yea I know!
Don't even trip though.  You still have plenty of time to catch the I Love The 90's Tour, even if you have to do it on land.  These tours are hella popular.  Who doesn't want to re-live their youth while belting out their favorite hip-hop jams from a simpler time?  The good ol' days!
Coolio.  Biz Markie.  Young MC.  Speaking of which… Young MC is 50 years old!  At what point does he consider becoming Old MC?  The answer is never!  That's the beauty of these tours.  Whether they're a night in Tucson or a 4 day Floridian cruise, the second you hear that beat drop you are instantly taken back.  Nostalgia is a powerful force!
Young MC forever!