2017 was a breakout year for Cardi B.  Her smash hit "Bodak Yellow" has the distinction of bumping Taylor Swift's "Look What You Made Me Do" from the number one spot on Billboard's Hot 100.  She's gone from relative obscurity to mega-star in a few short months, yet there are still people asking "Who is Cardi B?"
First, her real name is not Cardi B.  Not a big surprise here, as most hip hop artists tend to cloak themselves in a different persona, complete with new name. Born Belcalis Almanzar, it's not hard to see why "Cardi B" might roll off the tongue more easily.  When she finally came clean on the meaning of her chosen name, she explained that her sister's nickname is "Hennessy" so naturally, people started calling her Bacardi.  Eventually, this evolved into Cardi B, and now the world is beginning to take notice.
Still not sure who she is?  Even if you aren't a follower of hip-hop, chances are good that you've probably seen her. Did you watch this year's Super Bowl?  Maybe you skipped the game, but YouTubed the ads?  If so, chances are even better, unless you somehow missed Cardi B auditioning for the new voice of Amazon's personal assistant, Alexa.  Sure, Gordon Ramsey would be great.  Even Sir Anthony Hopkins.  But there's no denying that sometimes you just want Alexa to tell you straight up Gangsta-style.  Like her or love her, there's no denying that Cardi B doesn't hold back!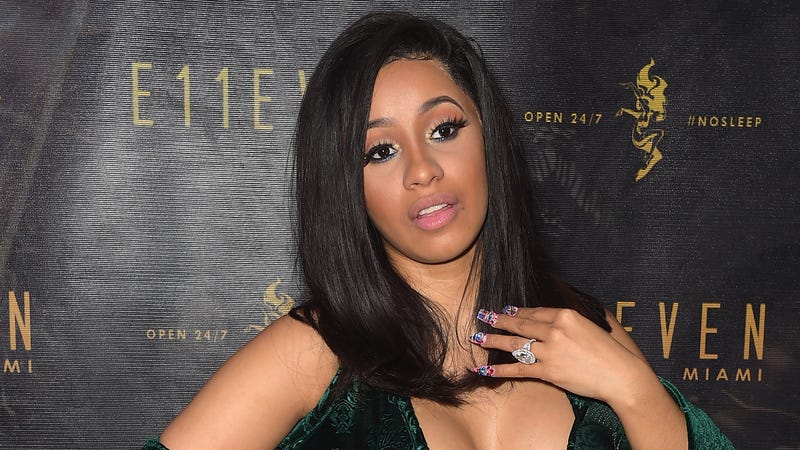 And if recent reports are true, Cardi B's world is about to hit a whole new level of straight up, in yo face, realism.  The singer is currently engaged to artist Offset, and reportedly pregnant with her first child.  If true, this would mean you can expect to see a 7-month baby bump during Cardi B's upcoming performance at this year's Coachella music festival.
Throw in a gig as Bruno Mars' opening act for his upcoming tour, and Cardi B is going to be a very busy mama indeed!